Government Updates
2019 Trustees Report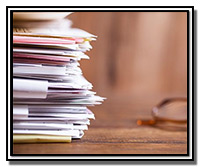 On April 22, 2019, the Social Security Board of Trustees released its annual report on the current and projected financial status of the Old-Age and Survivors Insurance (OASI) and Disability Insurance (DI) Trust Funds.
The combined funds are projected to become depleted in 2035, one year later than projected last year, with 80 percent of benefits payable at that time. The DI Trust Fund is estimated to become depleted in 2052, extended 20 years from last year's estimate of 2032, with 91 percent of benefits still payable.
In the 2019 Report to Congress, the trustees also announced:
The asset reserves of the combined OASI and DI Trust Funds increased by $3 billion in 2018 to a total of $2.895 trillion.
The total annual cost of the program is projected to exceed total annual income, for the first time since 1982, in 2020 and remain higher throughout the 75-year projection period. As a result, asset reserves are expected to decline during 2020. Social Security's cost has exceeded its non-interest income since 2010.
The projected actuarial deficit over the 75-year long-range period is 2.78 percent of taxable payroll – lower than the 2.84 percent projected in last year's report.
Social Security is with your clients through life's journey, helping them secure today and tomorrow. You can view the full 2019 Trustees Report at www.socialsecurity.gov/OACT/TR/2019/.
__________________________________________________________________________
Understanding Social Security Benefits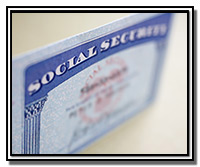 Many of your clients may assume Social Security is just a retirement program. While it is true that most of the people receiving benefits are retired, others receive benefits because they're:
Disabled;
A spouse or child of someone getting benefits;
A divorced spouse of someone getting or eligible for Social Security;
A spouse or child of a worker who died;
A divorced spouse of a worker who died; or
A dependent parent of a worker who died.
When your clients need a clear understanding of Social Security, share this overview of all Social Security programs and Medicare: "Understanding the Benefits" www.socialsecurity.gov/pubs/EN-05-10024.pdf.
__________________________________________________________________________
Social Security Covers Children with Disabilities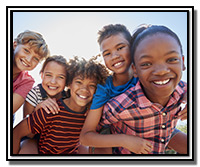 Caring for a child with a disability can put extra strain on a family. The Supplemental Security Income (SSI) program can help your clients who have a young child in need. People with low income and limited resources who are 65 or older, blind, or disabled can qualify for monthly SSI payments. Children, if younger than age 18, can qualify if they have a medical condition or combination of conditions that meets Social Security's definition of disability for children, and if their family's income and resources fall within the eligibility limits.
Save and share this publication: "Benefits For Children with Disabilities" www.socialsecurity.gov/pubs/EN-05-10026.pdf. It outlines disability benefits requirements.
Your clients can also learn more about our disability programs at www.socialsecurity.gov/disability.
__________________________________________________________________________
Year 2017 Changes Announced by the Social Security Administration:
Social Security Wages:
Wage base increases to $127,200 for Year 2017 from $118,500 for Year 2016 ($8700 increase).
Medicare Wages:
There is no change for Year 2017 from Year 2016. All wages are subject to 1.45% tax and wages in excess of $200,000 will be subject to an extra .09% Medicare tax that will be withheld ONLY from employees' wages.
Self-Employed Individuals:
Social Security Wage Base for Year 2017: $127,200.

Medicare Tax: Year 2017: no limit

Self-Employment Tax for Year 2017: 15.3% (combined social security rate of 12.4% and Medicare rate of 2.9%) up to the social security wage base.
Domestic, Election Workers:
Threshold for coverage under Social security and Medicare for domestic employees ("Nanny tax") will be $2,000 in Year 2017.
Threshold for election works will be $1800 in Year 2017 (up from $1700 in Year 2016)
__________________________________________________________________________
Moreover, please remember that not only are W-2s due to employees by January 31, 2017 but also the tax filing is also due the IRS by January 31, 2017.
From 2016 General Instructions for Forms W-2 and W-3 ( https://www.irs.gov/pub/irs-pdf/iw2w3.pdf ) :
New due date for filing with SSA. The due date for filing 2016 Forms W-2, W-2AS, W-2CM, W-2GU, W-2VI, W-3 and W-3SS with the SSA is now January 31, 2017, whether you file using paper forms or electronically.
Extensions of time to file. Extensions of time to file Form W-2 with the SSA are no longer automatic. For filings due on or after January 1, 2017, you may request one 30-day extension to file Form W-2 by submitting a complete application on Form 8809, Application for Extension of Time to File Information Returns, including a detailed explanation of why you need additional time and signed under penalties of perjury. The IRS will only grant the extension in extraordinary circumstances or catastrophe. See Extension to file for more information. This does not affect extensions of time to furnish Forms W-2 to employees. See Extension of time to furnish Forms W-2 to employees for more information.
Dennis L. Day, CPA.CITP, CGMA
Birmingham Chapter of the Payroll Association
Board Member – Government Liaison
205-533-9458
"The Birmingham Payroll Association is affiliated with the American Payroll Institute, Inc. (dba American Payroll Association) but is an autonomous and independent organization. American Payroll Institute, Inc. is not responsible for the liabilities, statements, or activities of any of its affiliated chapters."